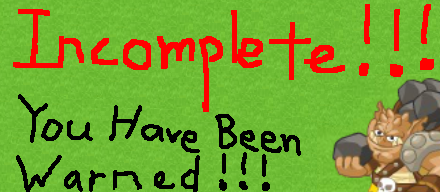 | Collection | Items Needed | | Special Requirements (if any) | Reward |
| --- | --- | --- | --- | --- |
| Mysteries of the Sand | Egyptian Hieroglyph | | | Pyramid |
| | The Pharaon Mask | | | |
| | Old Ceramics | | | |
| | Written Papyrus | | | |
| | Horus Statuette | | | |
| Ye Olde Chest | Wooden Surface | | | Treasure Chest |
| | Curved Plank | | | |
| | Golden Lock | | | |
| | Treasure Map | | | |
| | Large Nails | | | |
| Flower Power | ??? | | | Garden |
| | Sunflower | | | |
| | White Lily | | | |
| | Blue Geranium | | | |
| | Soil Fertilizer | | | |
| A Renaissance Touch | Golden Rivet | | | Golden Fountain |
| | Golden Statue | | | |
| | ??? | | | |
| | ??? | | | |
| | Pure Water | | | |
| An Ancient Discovery | Brown Fur | | | Frozen Mammoth |
| | ??? | | | |
| | Ice Block | | | |
| | Ancient Peanut | | | |
| | Fossil Footprint | | | |
| Golden Bahamut Dragon | Golden Gem | | In Zeppelin Map 3 and 4 and God & Colossus Map ONLY | Golden Bahamut Dragon |
| | Golden Scales | | In Zeppelin Map 3 and 4 and God & Colossus Map ONLY | |
| | Golden Dragon Nail | | In Zeppelin Map 3 and 4 and God & Colossus Map ONLY | |
| | Golden Feathers | | In Zeppelin Map 3 and 4 and God & Colossus Map ONLY | |
| | Golden Horns | | In Zeppelin Map 3 and 4 and God & Colossus Map ONLY | |
| Red Bahamut Dragon | Red Gem | | In Zeppelin Map 3 and 4 and God & Colossus Map ONLY | Red Bahamut Dragon |
| | Red Scales | | In Zeppelin Map 3 and 4 and God & Colossus Map ONLY | |
| | Dragon Fire | | In Zeppelin Map 3 and 4 and God & Colossus Map ONLY | |
| | Red Spikes | | In Zeppelin Map 3 and 4 and God & Colossus Map ONLY | |
| | Red Horns | | In Zeppelin Map 3 and 4 and God & Colossus Map ONLY | |
| Supreme Heart | Black Gem | | In Zeppelin Map 3 and 4 and God & Colossus Map ONLY | Bahamut Heart |
| | Black Scales | | In Zeppelin Map 3 and 4 and God & Colossus Map ONLY | |
| | Supreme Blood | | In Zeppelin Map 3 and 4 and God & Colossus Map ONLY | |
| | Red Pearl | | In Zeppelin Map 3 and 4 and God & Colossus Map ONLY | |
| | Black Spikes | | In Zeppelin Map 3, 4 and God & Colossus Map ONLY | |
You also can get the Bahamut pieces from the Treasure Mine
Rumors said that you could also get the Bahamut Pieces pieces by Cutting Trees and Mining Gold/Stone
There's NO specific place to get the last three collections. They are ramdomly scattered in those maps.
Ad blocker interference detected!
Wikia is a free-to-use site that makes money from advertising. We have a modified experience for viewers using ad blockers

Wikia is not accessible if you've made further modifications. Remove the custom ad blocker rule(s) and the page will load as expected.